About Keri
Experience You Can Trust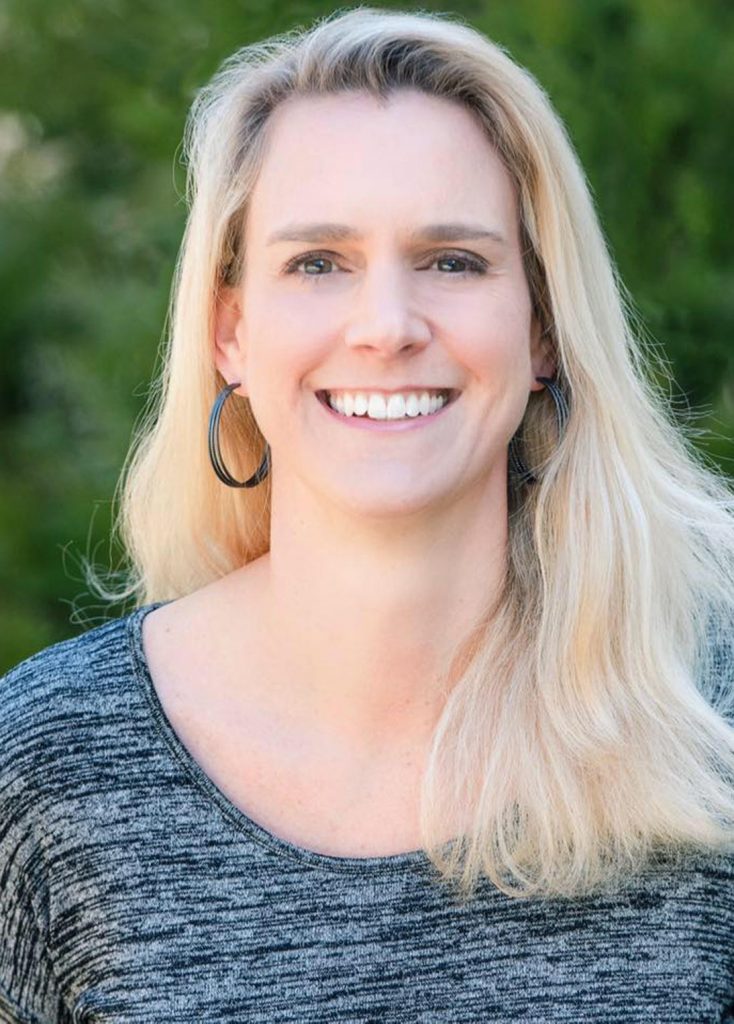 Keri Kidd Cannon is the winner of numerous professional awards including being named one of Nashville Business Journal's Top Realtors. She has received sales awards from the Greater Nashville Association of Realtors every year since 2006. Keri has also been recognized by local publications for her exceptional representation of her clients.
Since entering the Nashville real estate industry in 2005, Keri has earned her reputation as an unyielding advocate for her clients, working tirelessly to ensure those who have entrusted her with their confidence have smooth, positive, successful experiences.
In addition to sales-related accolades, Keri and her mother, Pam, have been named recipients of the Greater Nashville Realtors' Community Service Award and the National Good Neighbor Award for their outreach work in Zimbabwe with AIDS orphans
Keri lives in Nashville with her children, Abby and Charlie.
Testimonials
Keri's Clients Share Their Stories
Keri found us exactly what we were looking for and got top dollar for the home we were selling. We've used her for every real estate purchase/sell and wouldn't use anyone else. Keri works exhaustively at finding exactly what you want and gives much-appreciated, realistic advice on what you can expect to pay or get for your budget. She is also very careful about keeping you on the budget you set and won't show you homes that meet all of your expectations and dreams only to find you can't afford them. We recommend her to anyone and everyone looking for a Nashville or surrounding area Realtor.
Jim and Sloan Thomas
Because she had done such a great job the first time around, Keri was the first person we called when we had to sell this same beloved first home and move to Denver. Keri finagled a way to sell our house by word of mouth! In one day! Over asking! By the end of the day, we had multiple offers--which meant that we only had to drag our two tiny bundles of unpredictability out of the house once. We were able to close early (thus ensuring the transaction went through), and then rent it back from the new owner until our jobs in Nashville wrapped up. Keri is smart and she knows how to make buying and selling a house less of a disaster and more of a relief. Thanks for everything, Keri! If you are lucky enough to be buying or selling a house in Nashville, you should call her.
Britnie and Ian Kane
We met Keri in 2006 while looking for our first home. She did everything she could to help us find the perfect house in a crazy market where houses were selling above asking price and in less than a day. When the time came to move to our next home Keri came through again not only finding us our next perfect home, but selling our first house in 10 days!!! We couldn't ask for someone who knows the Nashville market better or is a nicer person to work with!!!!
Christopher and Ansley Wells
Keri made our dream come true, negotiating a remarkable price on a home whose purchase we did not think was possible. She is honest, hard- working, and very organized. We will be calling Keri again.
Mark and Ivy
My job involves recruiting young medical professionals to the Nashville area. I rely on Keri to provide accurate community and real estate information for my interviewees, who are often moving away from family support and completely new to the Middle Tennessee area. Many have used Keri for their house-hunting (often their first experience) and have uniformly been pleased with the results. She takes the time to understand her clients and then works to find the perfect home to meet their needs.
Rebecca Swan, M.D.
Keri Kidd Cannon helped me purchase my first home and truly went above and beyond to ensure that I was well taken care of during the entire process. I was moving to Nashville from out of state and she was able to efficiently coordinate dates and listings. The fact that she is a native to Nashville gave her incredible insight into the dynamic nature of the city's neighborhoods which gave me confidence in my investment. She cares about her clients as more than just business clients therefore, I have and will continue to recommend her to any one looking to purchase a property in Middle Tennessee.
Cody Penrod
In Keri, I found a listener who helped guide me through the decisions I have had to make. Other agents I've worked with seemed to have business on their minds first, working with me as a human being second.
Elliott
Keri was extremely organized and showed us a huge variety of homes in our price range. More importantly, she was unflappably honest about crucial issues. We really appreciated having Keri on our side.
Ian and Britnie
Keri has helped us buy and sell several properties, from a condo to a horse property. She's responsive, patient, and listens to her client's needs. A pleasure to work with and a confident, steady guide through the deal. We'd recommend her to anyone needing a great Realtor.
Ian and Christine Montgomery
Keri helped us find our first home in Nashville and went above and beyond to make sure we were well informed and prepared for our first closing. She was always available to keep us updated, and gave us realistic advice on how to negotiate through closing. We loved that she was sincere and personal in her interactions with us, and was invested to find our perfect home as much as we were. When the time comes to sell our home, we will definitely be using her again.
Brian and Charlotte T.
Keri helped me find a great rental home when I first moved to Nashville. When I was ready to buy two years later, she was the one I called. As a first time home buyer, the process can be overwhelming and stressful but Keri made everything as smooth as possible. She walked me through the whole process step-by-step and we closed faster than I could have ever expected. I trust her judgment because she knows the market, this town, and the ins and outs of the business better than anyone. When the time comes for me to sell, she'll be my first call.
Nicole Drawbridge, M.D.
When I was selling my last house, my wife at the time and I were going through a divorce. It was hard enough going through the divorce, but then add a sale of a house. Keri made it as quick and painless as possible. Not only did Keri get us more than we were asking for the house, but she also made it an enjoyable experience for me and my ex wife. Keri turned a tough time in our lives into a smooth seamless process. I would definitely recommend Keri to any of my friends buying or selling a house!
Sean H.
Keri was an outstanding resource and guide during our first-time home buying process! She deftly navigated us through the home buying process and worked relentlessly to ensure that all our needs were properly addressed. She went above and beyond to be accessible for us—she was always a quick text or phone call away to answer our numerous questions! Now we have a lovely home in our dream neighborhood. We can't thank you enough, Keri!
Pauleatha Diggs & Padraic Bonds
When I bought my last house, my instant thought was that I needed to call Keri. Keri made me feel like I was her only client, although I knew she has a full plate. Because of my busy work schedule and daughter, I had limited time to look at homes. Keri was super flexible when it came to meeting me to look at homes, even if it was just one home and she had to go way out of her way to meet me. Keri's care and dedication made searching for a new home an enjoyable experience. And her negotiating is second to none. I would definitely recommend Keri to any of my friends looking to buy or sell a home!
Sean Harris
We purchased a lot to build on and Keri was incredibly helpful as we navigated which lot to purchase, details of the build and communication with the seller. She assertively advocated for us when we were in conflict with the builders. When it came time to sell our home, Keri found buyers that worked with us! Due to the timing of our build we had specific requirements for the sale of our first home. Keri effectively found a buyer and mediated the transaction so that our conditions were met. Keri Kidd Cannon makes buying and selling remarkably easy with her easygoing yet assertive personality and vast connections within the industry!
David and AnnMarie M.
This was our second interaction with Keri. After about six months in our brand new home, the commute got to us and we decided we wanted to move closer to work. She worked with us over Christmas and New Year break, we had an offer our house within two weeks, and then we hunted for a new place and when we found what we liked, she negotiated a fence, a contingency clause in a crazy market, and we did both closings in the same day! I wouldn't have anyone else do this with us than Keri. During this whole process, we gained two houses, sold one, but most importantly we gained a family member in Keri.
Saumya Ramanathan
Working with Keri was a pleasure. From the beginning, her communication was prompt and straightforward. She had great insight into the best steps to prepare our house for sale. She has in-depth knowledge of the market, and her expertise helped generate substantial interest resulting in multiple offers in one weekend. Ultimately, we were able to get under contract quickly and with very favorable terms, including a lengthy lease back. In today's market, multiple offers can be overwhelming, but she helped us to quickly sort through the components of each offer and select the one that best fit our family's needs. Keri is a joy to work with, and we would highly recommend her to anyone looking to sell or buy a home!
Shaun and Emily Kuoni
Keri Cannon was one of the best real estate agents that we have ever been associated with. She allowed us freely to have leeway to look at any house we wanted to. She made observations of the factors that were most important to us. She listened well. She offered excellent advice when we asked for it. One of the most outstanding things she did was negotiate well and offered incredible information on the best way to make an offer. We did get the house of our dreams and we are very grateful to her for all her assistance in helping us achieve this goal!
Danny and Linda M.
The Cannon Advantage
Keri Puts Her Clients First... Always
There are a lot of Realtors out there, but Keri Kidd Cannon's clients come back to her again and again because of her priorities. Keri takes her responsibility to her clients very personally; she is dedicated and determined to ensure that her clients not only get the best deal but wind up in circumstances that meets their needs from a broader perspective.
Keri's commitment to serving her community manifests itself in her treatment of her clients as well as her efforts around the world. Since 1999, her family has been committed to making homes for African AIDS orphans. A portion of Keri's real estate income helps sustain a farm in Zimbabwe, where a loving family offers a safe home to newly orphaned children. The effort also feeds over 1200 school children daily.
Listings
Keri's Current Listings
Success Stories
Dreams Fulfilled
3825 Bedford Avenue, Suite 102
Nashville, TN 37215

TN License #299107